It isn't very often that you get the opportunity to work for a company that places a heavy emphasis on your growth – both personally and professionally. It is even less often that your employer gives you a full day's pay to spend a Friday hanging out with fifty of your closest friends watching Olympic medalists and world cycling champions compete, but hey, High Trails is very different from most other companies – in the best kind of way.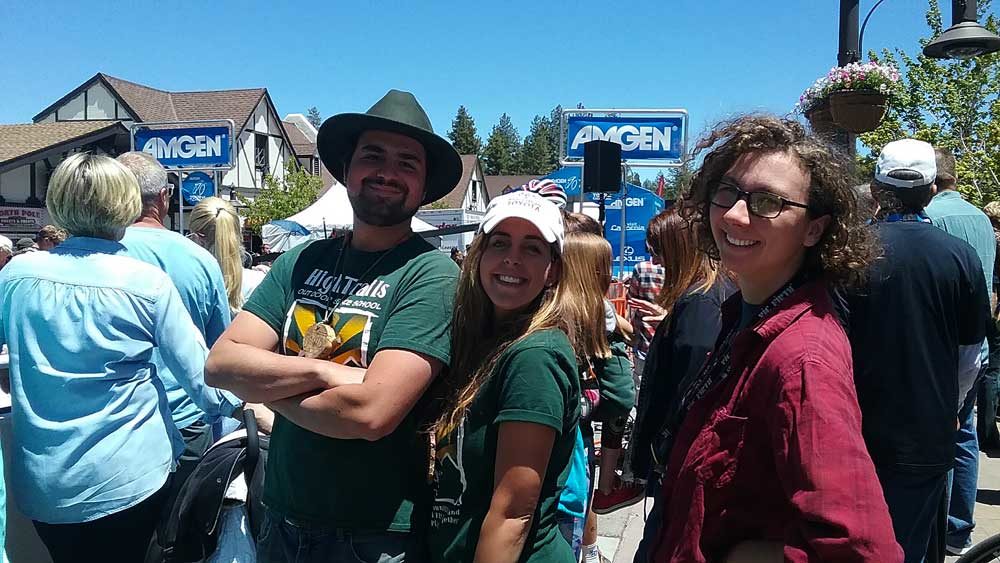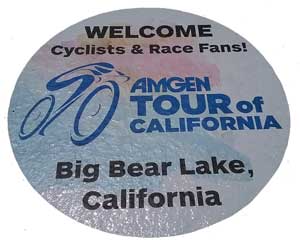 On a Friday in May, the AMGEN Tour of California hosted their Time Trial in our small town of Big Bear Lake. If you are unfamiliar with the AMGEN Tour, or like myself, have very limited knowledge about cycling in general, then that probably doesn't ring a bell. But in the cycling world, The Tour of California is like the Olympics. It is a Tour de France style cycling event that takes place in California each Spring, challenging the world's top cyclists to travel hundreds of miles through some of California's most beautiful, but most demanding locations.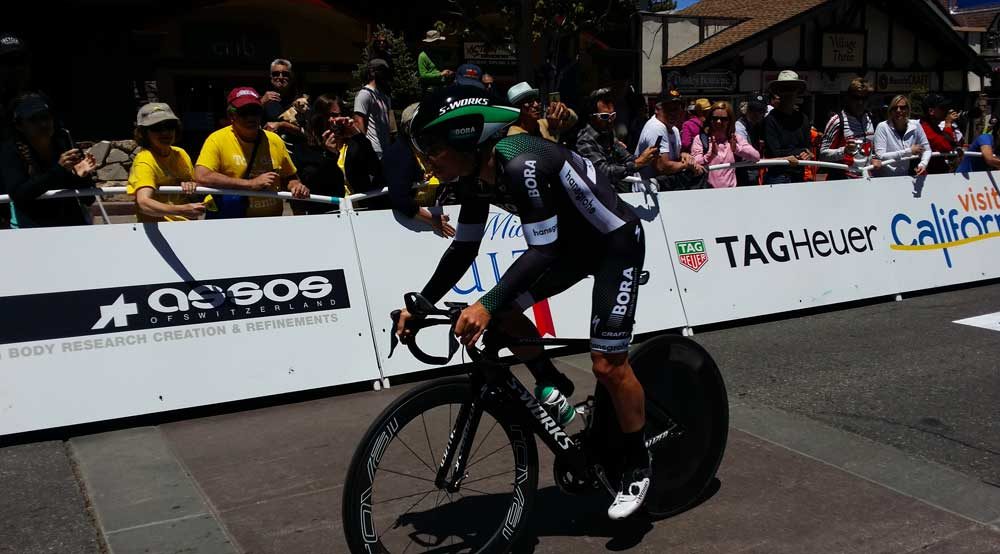 Two years ago, the Tour of California was set to come through Big Bear, and a late season snowstorm moved the event off the mountain at the last minute. This year, Big Bear Lake was lucky enough to host the Time Trial stage of the event (a fan favorite), where riders compete over a relatively flat course in an attempt to score the best time of the day. And the weather was perfect!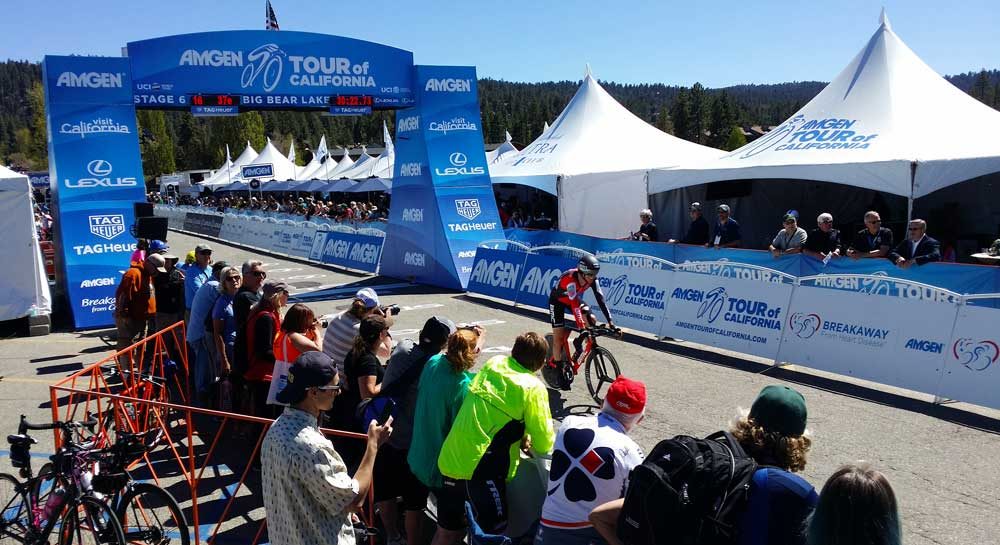 On an economic level, the AMGEN Tour has a large impact on our local community, with past events bringing in up to $1.2 million in revenue, as well as a significant increase in the percentage of international visitors. It provides an awesome opportunity to promote the recreational benefits of our small town and hopefully encourage future visitation, as well an awareness and appreciation of recreation that is both exciting and environmentally friendly.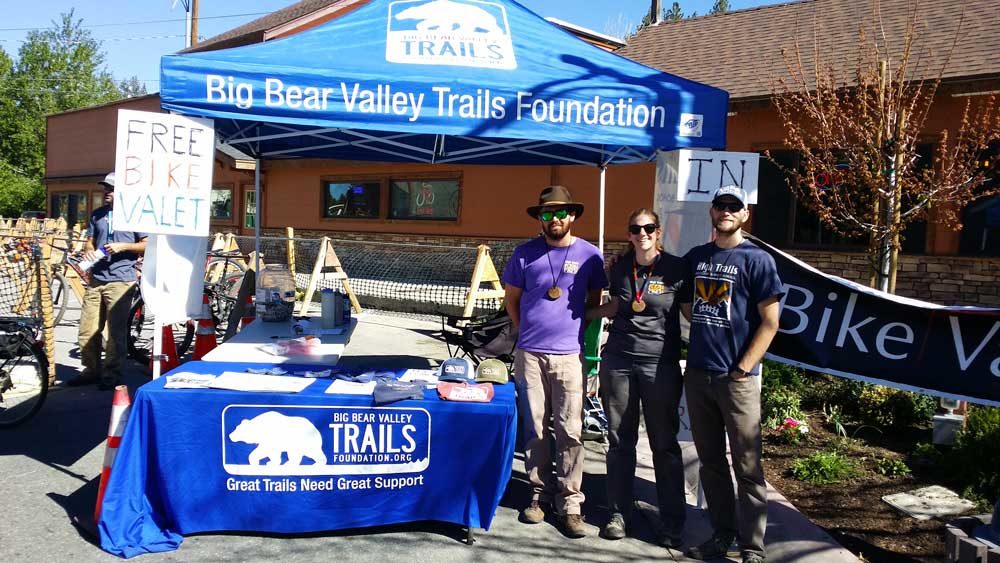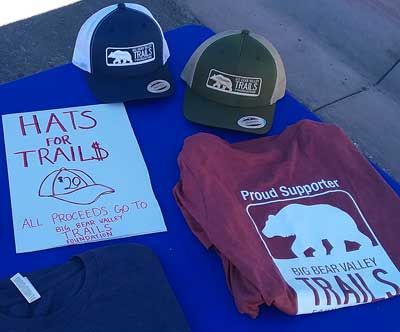 All of the High Trails staff had the opportunity to volunteer at the event, running a free bike valet service for any riders who wanted to leave their cycles in a safe location throughout the duration of their time there. We hoped that cyclists would make a donation to the Big Bear Valley Trails Foundation – a local volunteer group which works with the Forest Service and is responsible for building and maintaining the trails in the Big Bear area that provide recreational outlets for hikers, equestrians, and cyclists alike.
Our staff volunteers every year on Wildhorse Trail in the Adopt-A-Trail program; you can see what a Friday afternoon spent working on the trail looks like here.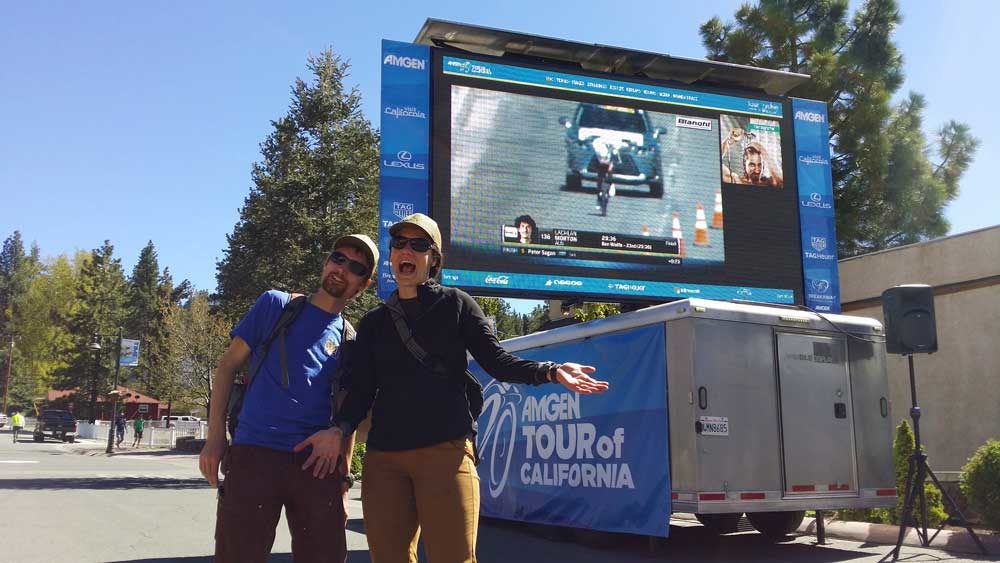 Luckily for us, running a bike valet is not a job that requires fifty men and women to complete, so we worked in groups doing 30 minute shifts throughout the duration of the event, and were able to spend the rest of the time experiencing the Time Trial and interacting with members of the local community, as well as visitors from all over the world. We were lucky enough to be located in the Village, where the start and end point were located, so we were able to see both the beginning and the end of the race.
As I mentioned before, my knowledge of cycling is extremely limited, but the Time Trial was easily one of the coolest things I have ever experienced.
Unsurprisingly, there's a lot that goes into an international event, from weighing and measuring the bikes, to making sure the duration of the race can be completely televised; there was no shortage of tasks to undertake, and many people in our community were able to help out. Also, there were tons of vendors promoting eco-friendly products and raising awareness, and I learned a lot about cycling as a recreational and competitive activity.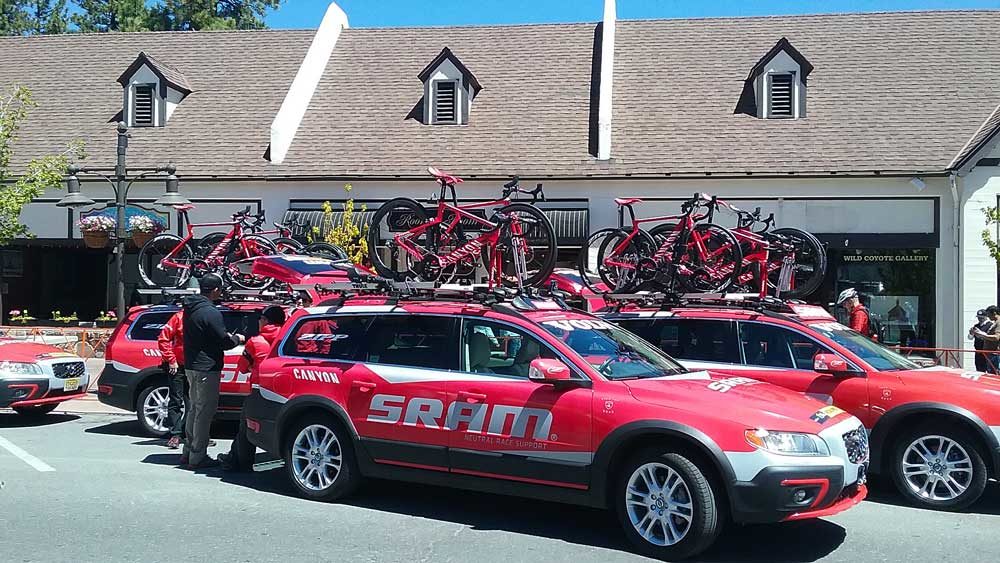 The rest of our staff looked like they were thoroughly enjoying themselves as well. There were some who chose to get a more in depth look at the cyclists and the overall competition, while others watched BMX performers while drinking bubble tea and eating gelato. In either case, it was a great opportunity to learn something new, while being able to spend time with your closest friends.
We finished Friday with a staff meeting in the downtown village of Big Bear, quiet once the race was over and the vendors had cleared out. Overall, I would definitely say there are worse ways to spend a Friday.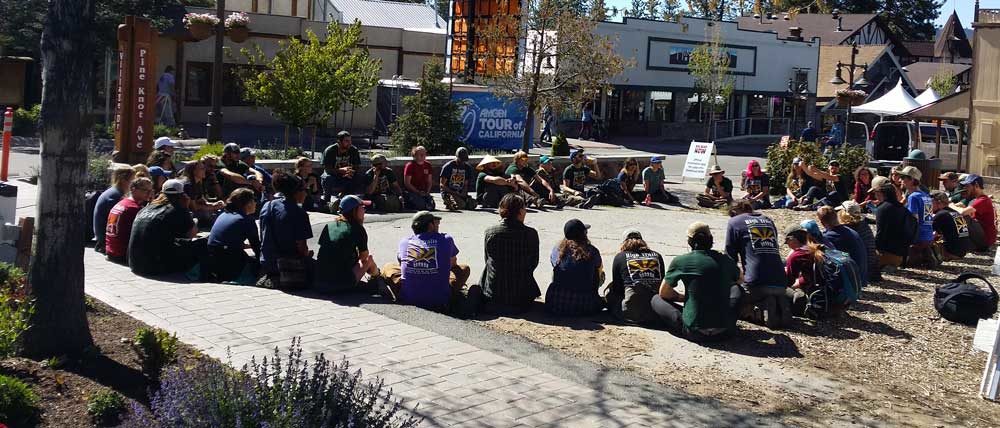 At High Trails Outdoor Science School, we literally force our instructors to write about elementary outdoor education, teaching outside, learning outside, our dirty classroom (the forest…gosh), environmental science, outdoor science, and all other tree hugging student and kid loving things that keep us engaged, passionate, driven, loving our job, digging our life, and spreading the word to anyone whose attention we can hold for long enough to actually make it through reading this entire sentence. Whew…. www.dirtyclassroom.com