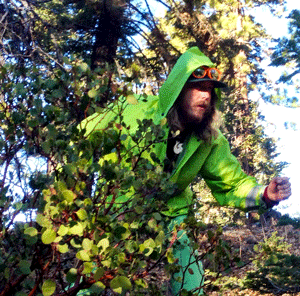 Dressed in a ridiculous uniform of all green, I stood crouched behind a bush looking out into a sea of red. I looked over my shoulder as one of my teammates snuck up to join me. We quickly whispered back and forth and devised a plan of attack. I ran to the right while she ran left.
Then out of nowhere, an army of green rushed through the middle of what once was a wall of red, chasing after the hidden flag that lay by a sad and deteriorated pine tree stump. One after the other, the members of the green team were tagged and captured until just two were left standing, staring into the eyes of several red team members guarding the flag. The flag was the single thing that kept them in the game, determined their fate. The odds did not look good. Oh, Capture The Flag.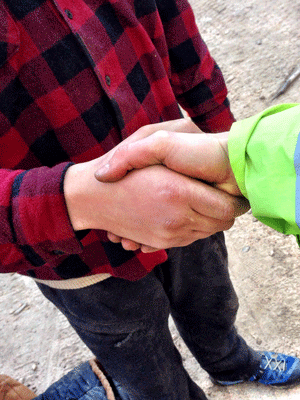 Each season instructors and administration meet in a specified location for an afternoon of fun and games. This so-called, "Get Out and Play" takes the place of the usual staff in-service that is held on Fridays after students have left.
Why do we play games at work?
Maybe Plato had the right idea when he stated, "You can discover more about a person in an hour of play than in a year of conversation."
Get out and play day is designed to bring both sites together for community bonding. It's a time where instructors who work exclusively at one site can interact and get to know each other better, share a laugh, give a hug, and joke around. Also, play is very beneficial for the mind and soul and leads to stronger bonds and connections between people.
Instructors and administration work long, hard hours every week to ensure that students not only learn while here but also have fun. Getting outside and playing reminds us what it feels like to be a kid again. George Bernard Shaw once stated, "We don't stop playing because we grow old; we grow old because we stop playing." During these weeks we constantly preach to the kids about the importance of being outside and enjoying what nature has to offer. Get Out and Play gives us that opportunity to practice what we preach. Taking that time away from the hustle and bustle of our busy schedules gives us a chance to get outside, enjoy each other's company, compete in a "friendly" manner, and get some healthy exercise. As Henry David Thoreau said, " Nature spontaneously keeps us well."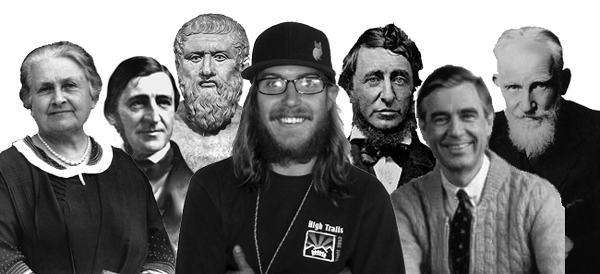 It is also important to get out and be kids at heart so that we can draw better connections with the students we constantly interact with. The philosopher  Maria Montessori once stated, "Play is the work of the child." If we accept this, then as instructors we must take breaks from the "adult" world and play so that we can better understand the minds that we teach each day. Mr. Rogers, one of my favorite television stars from childhood, once stated in an interview, "Play gives children a chance to practice what they are learning." As experiential educators, knowing the importance of play and how it connects to the learning process gives us the ability to be the best educators possible in hopes of making bigger impacts on our students.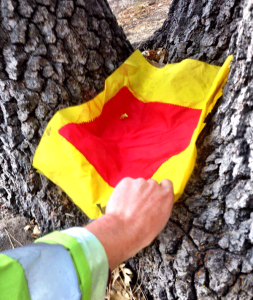 Of course every season we have those who complain; those who would prefer to just get off early rather than participate in Get Out and Play. "We are going to get out so late!" and "The weather isn't great!" are two examples of the many excuses and complaints that are heard through out staff each year.
But on that Friday as both sites get things wrapped up and start heading to the specified location those negative vibes and energy begin to lift. As instructors begin gathering and conversations start the obvious reasons behind this day becomes apparent. We get more excited as the rules and boundaries are explained. The inner kid starts to break through, and as the game begins the forest fills with laugher and smiles. Hours past by without notice and as the day comes to an end instructors leave with stronger bonds and healthier souls.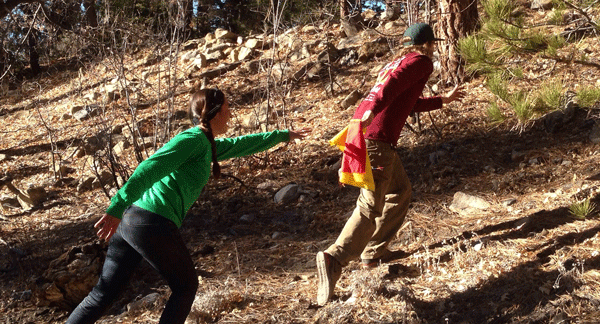 One final quote to leave you with: Ralph Waldo Emerson once wrote, "It is a happy talent to know how to play." So whether Get Out and Play serves as just exercise or a chance to see a face you haven't in a while, or remember how to be a kid again, it is a day where you get to put everything else aside and explore the forest with like-minded people—and get paid to do it!
"As I sat there trying to figure out what to do next, the whistles sent a screech through the forest. That's it, all over in a flash. I realized soon after that in the end, the score was fun to fun and that we were all winners for "getting out and playing!" – Austin Bunn
At High Trails Outdoor Science School, we literally force our instructors to write about elementary outdoor education, teaching outside, learning outside, our dirty classroom (the forest…gosh), environmental science, outdoor science, and all other tree hugging student and kid loving things that keep us engaged, passionate, driven, loving our job, digging our life, and spreading the word to anyone whose attention we can hold for long enough to actually make it through reading this entire sentence. Whew…. www.dirtyclassroom.com